Jazz Ensembles and Combos
Jazz Ensemble
(Charlie Richard, Director)
MWF 12:15-1:45
Zoom link for Friday, 8/28/20

Saxes:
Jeremy Norwood
Kyle Harris-Archie
Gabe Lopez
Christian Longoria
Nick Vega
Trumpets:
John Brannon
Juan Topete
Jordan Quach
Edward Castaneda
Trombones:
Owen Kawasawa
Ian Guaneros
Trenton Balliger
Piano
Rachel Shaeffer
Guitar:
Mario Notarangelo
Esai Rodrigues
Bass:
Paul Najera
Michael Islas
Drums:
Zack Palasek
Lab Jazz Band #1
(James Rocillo, Director)
MWF 2-3:30

Saxes:
Gabi Osting
Isaiah Delgado
Sterling ElMasri
Gentry De Costa
Omar Khas

Trumpets:
Isaiah Velasqez
Rene Rosales
Nick Chau
Jacob Granados
Trombones:
Devin Berniger
Daniel Fejeran
Ethan Case
Mason Tejada
Guitar:
Nicholas Navarro
Piano:
Cole Wheeler
Bass:
Hector Alor
Drums:
Joshua Zepeda
Seth Clark
Lab Jazz Band #2
(Brian Mantz, Director)
MW 5-6:30

Saxes:
Samantha Martinez
Mariana Licea
Jonathan Cerna
Richard DelaCruz

Trombones:
Joel Brannon
Adi Mendaz
Trumpets:
Ethan Brake
Isaac Montano
Joshua Carranza
Bass:
Jacob Wallenbrock
Eddie Fonseca
Drums:
Trevor Thompson
Shannon Moore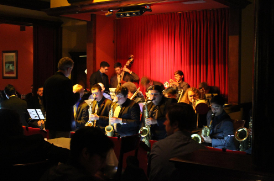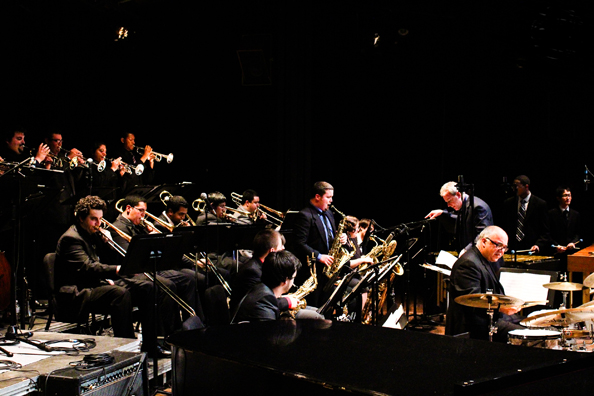 Jazz Ensemble Audition Results
Are in!

Before you read the names below…
Please realize that there are more good players that auditioned than there are spots available for the top band.
If you were not selected for the top band, it's not personal!
The decisions are hard to make. We dislike this part of the process and it's painful for everyone. This is the time in your life to practice and grow. You will have the opportunity to re-audition next semester. All the bands will be terrific.
Keep practicing!
If you don't see your name, we made a mistake, please send us an email immediately!